---
Modeling the Tsunami of 28 October 2012 in Canada
IRIDeS, Tohoku University

Useful Information
Seismology
Tsunami Observation
Tsunami Model Description
Historical background and the 2012 event
The 2012 Haida Gwaii earthquake with magnitude, M = 7.7 occurred at the Queen Charlotte Islands region that lines along the boundary between the North American Plate and the Pacific Plate. Before the 2012 event, there were three large earthquakes occurred in this area within the last hundred years; M7.0 in 1929, M8.1 in 1949 and 7.4 in 1970. The event in 1949 was the Canada's largest earthquake ever recorded since the 1700 Cascadia earthquake (Natural Resources Canada, 2007). However, the event in 1949 and other small events in the same area were strike-slip events (Elliott et al., 2012) but the event in 2012 was a reverse fault event (USGS, 2012). As a result, maximum tsunami recorded (NOAA, 2012) due to the M8.1 earthquake in 1949 was 0.61 m by eyewitness and only 0.08 m at a tide gauge station in Alaska and around 0.1 m at tide gauge stations in Hawaii. On the other hand, the M7.7 earthquake in 2012 generated the maximum tsunami as high as 0.46 m in California and 0.76 m in Hawaii based on the measurement at tide gauge stations.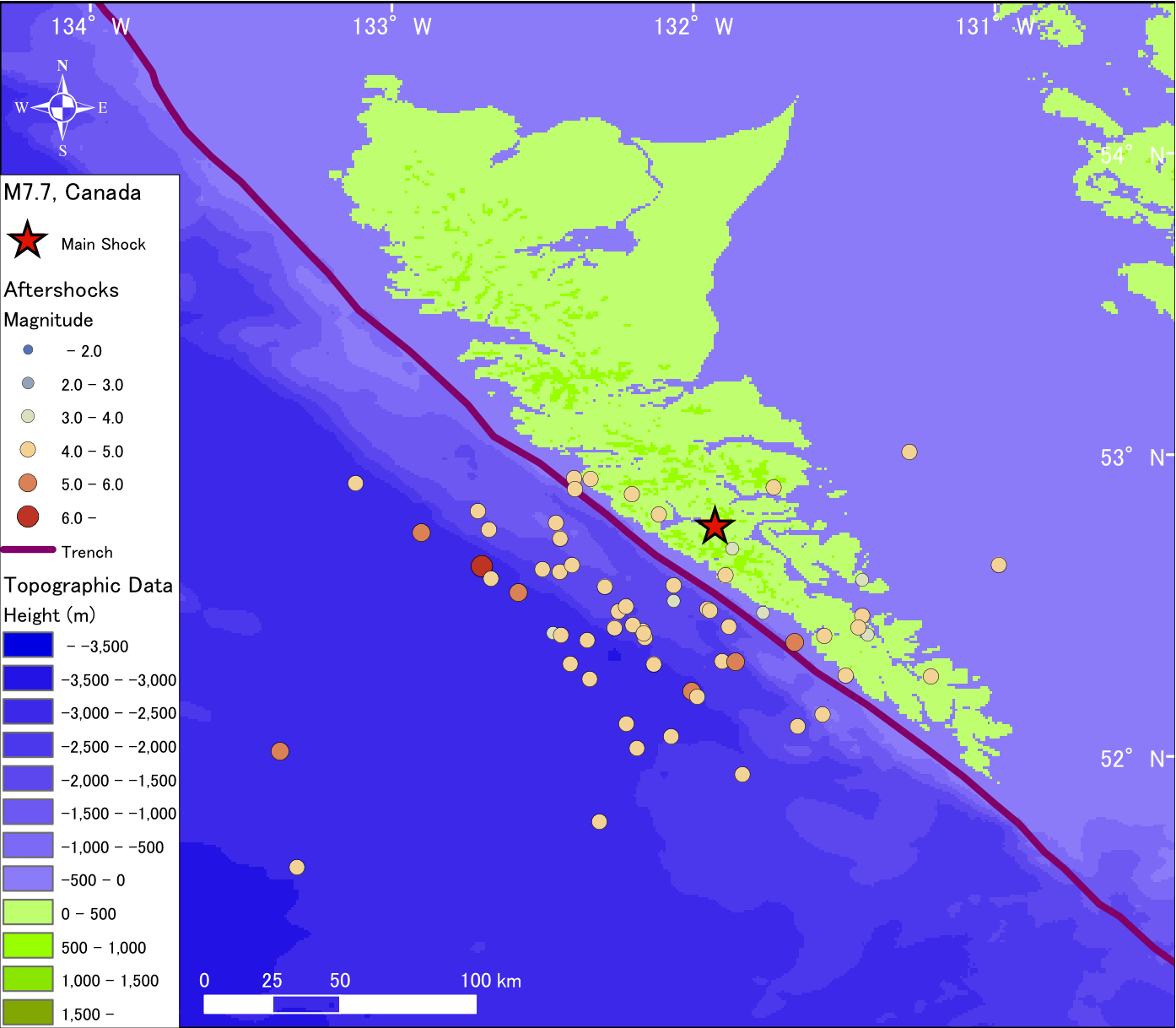 Tsunami Source Model
Case 1
Case 2
Seismic Deformation Model Result
For original resolution, click the image below.
Case 1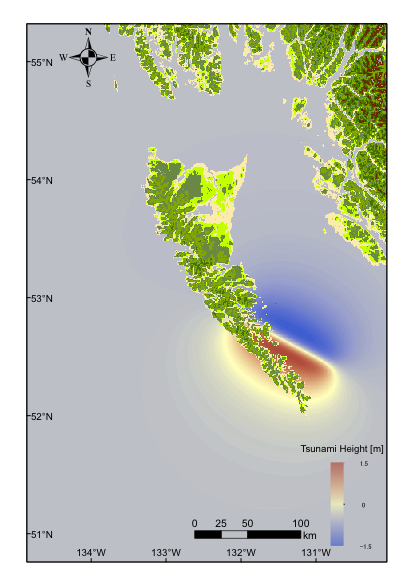 Case 2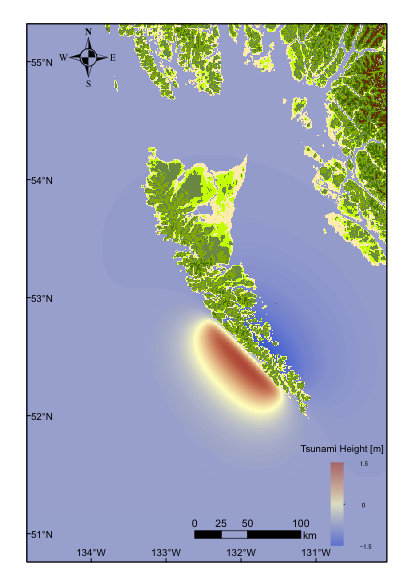 Tsunami Model Result
Modeled tsunami height , click the image below
Case 1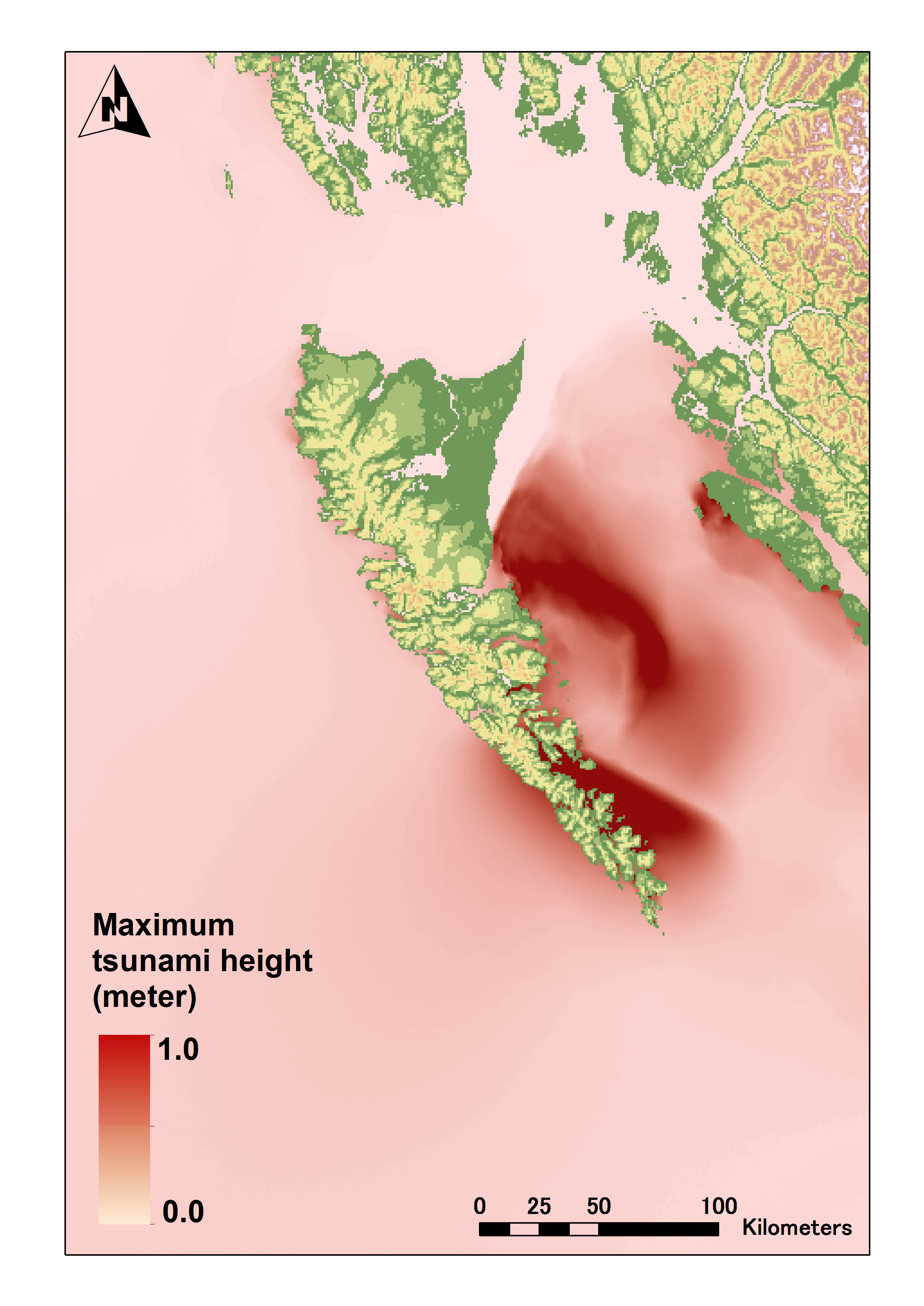 Case 2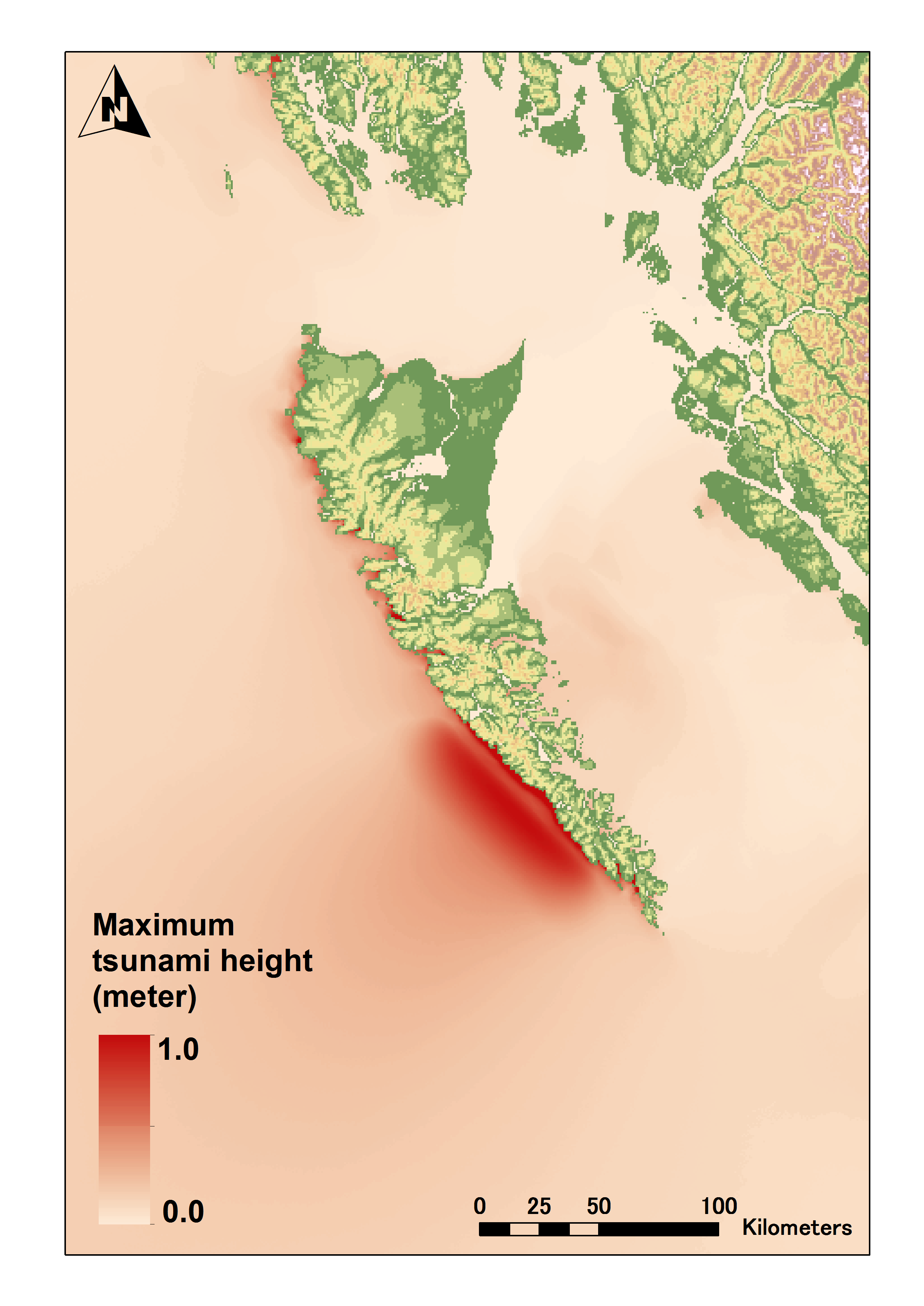 Tsunami Maximum Height
Tsunami Maximum Height off the western coast of NorthAmerica, click the image below.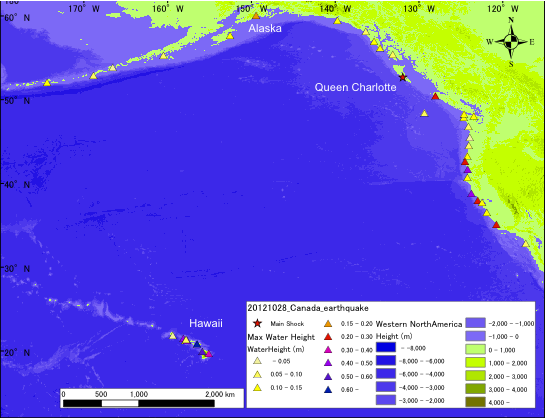 Tsunami Waveforms
Tidal station off the coast of Japan, click the image below.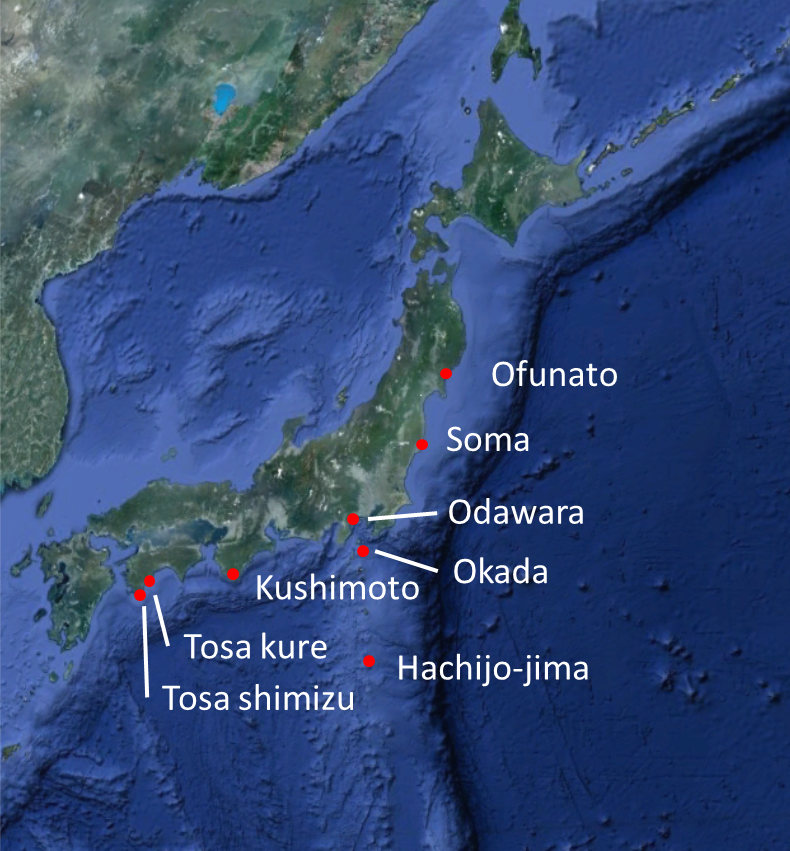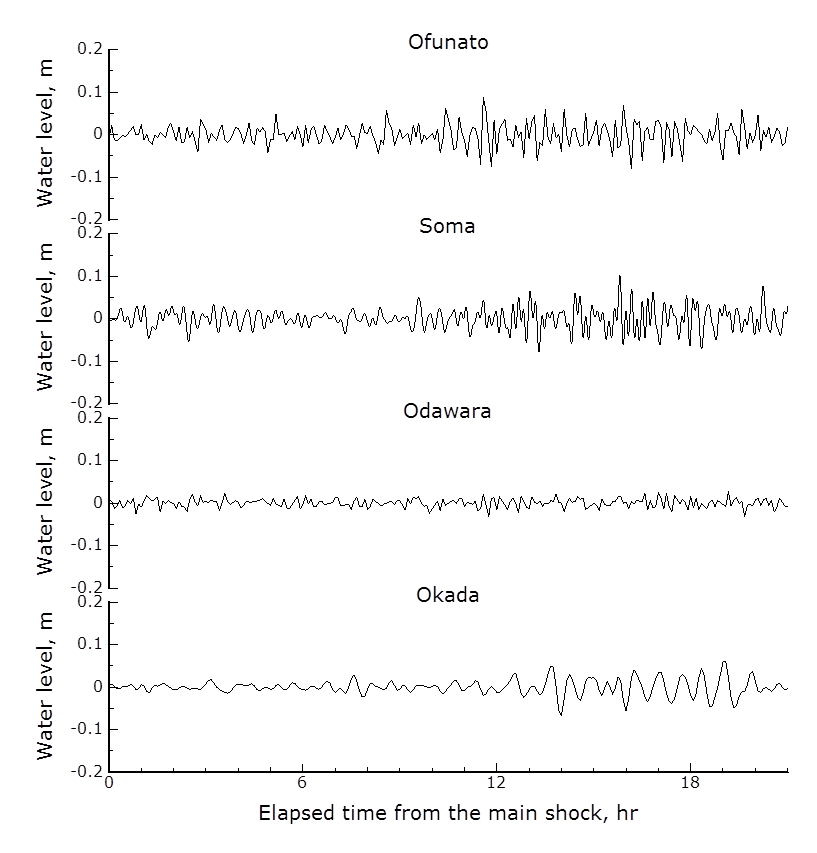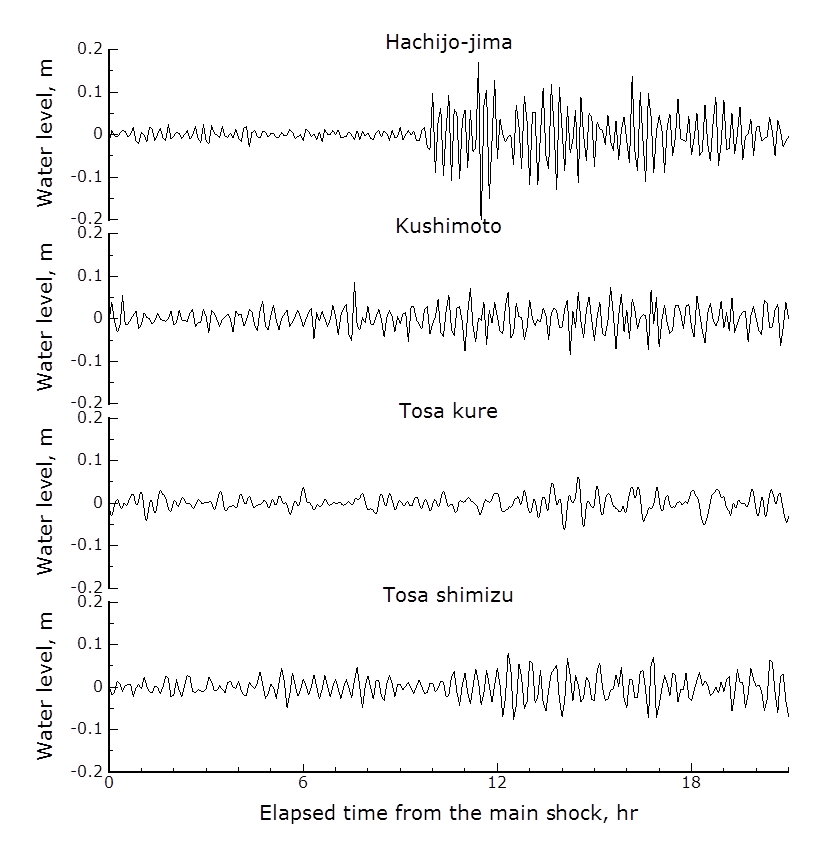 by:
F. Imamura, K. Imai, M. Abdul, H. Kimura, S. Shimamura, Y. Suda, A. Hayashi, K. Hashimoto, A. Hisamatsu and S. Horiuchi
(Tsunami Engineering, Hazard and Risk Evaluation Research Division)
(Disaster Digital Archive, Disaster Information Management and Public Collaboration Division)
A. Suppasri, Y. Abe and Y. Fukutani
(Earthquake induced Tsunami Risk Evaluation (Tokio Marine), Endowed Research Division)